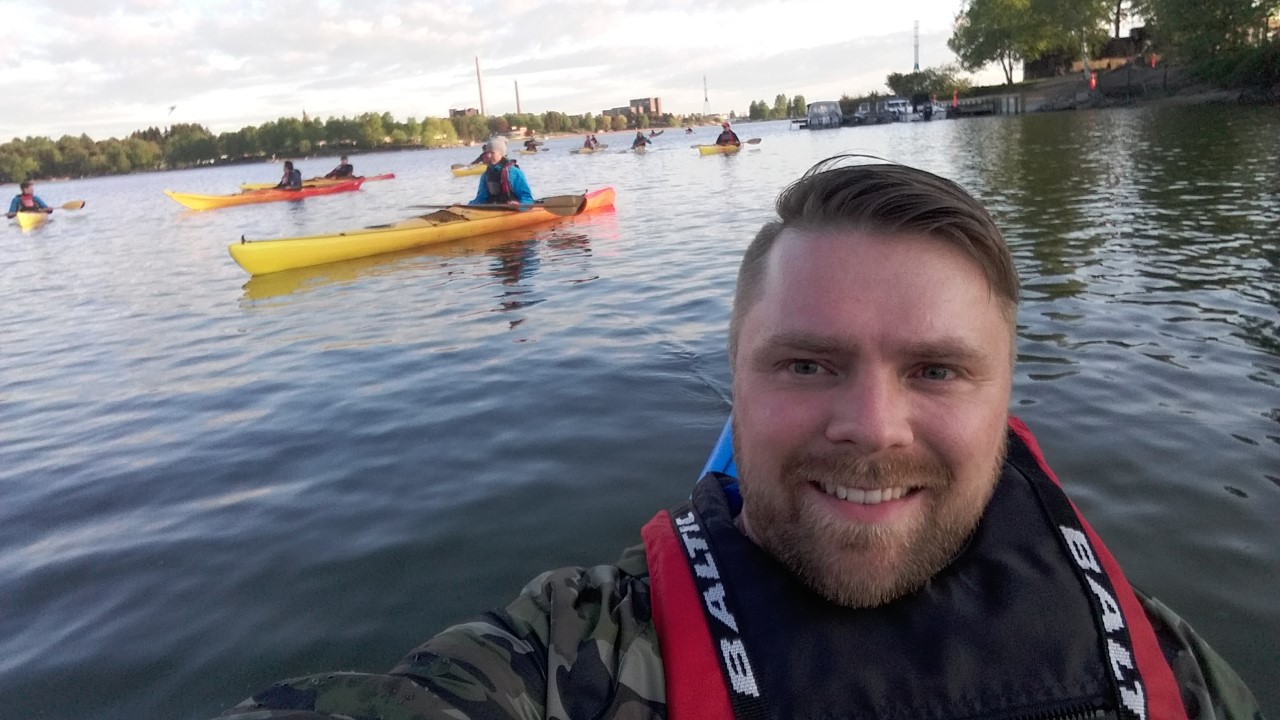 Developing as a leader with global networks
Miika Kostamo, an internationally oriented active citizen, has a strong JCI career of almost 8 years behind him, and the speed has not slowed down. In 2021 Miika is leading an international group of Jaycees as JCI Europe Business Committee chairperson.
What inspired you to direct your way towards the I in the JCI, the international fields?
"It was the international aspect in JCI that my interest towards JCI started. I wanted to expand my international network beyond my professional network and gain new viewpoints. When I visited Bali, the local JC people took good care of me. We also had a visit to a local wine factory. Through JCI members you get to hear things and recommendations for your stay, if you wish. In South Korea, outside office hours, we had a touch of local dinner culture e.g. how you pour the drinks, so you respect your elders, with JCI Gangnam. "
JCI creates a gateway for its members to network internationally.
In the business world, creating a mutual trust between the parties can take several years to build. "Through JCI you already have a mutual trust, so the threshold to contact fellow JC members is low. You can just contact."
How has JCI helped you to develop as a leader?
"To act with different kinds of people. In the international fields it is the trust that is built within JCI. You are able to discuss openly. The key is to have a common nominator, JCI. You will gain important knowledge through your JCI contacts about local business culture e.g. South Korea, your JCI role was asked and you were seated at the table according to that. There is a formal code to act. In many Asian business cultures you are also expected to give your business card to most senior person first, just handing it out a younger member could be considered disrespectful. You will learn the business etiquette."
What kind of skills have you developed in JCI?
"Presentation technique, trainings and being a trainer. Developing these skills would not be possible through work, own perspective has also broadened."
How did you take on the position as a chair of the Business Committee in 2021?
"I sent my application last year, when the application period was open. After presenting my ideas for this year I was also selected as the committee chair. This year, BusCom works to advance the networking of the JCIs interested in business, provides skills development, and runs a L.E.A.D podcast about business topics. In the committee the aim is to do sustainable activities, which the future committee are able to continue."
Your tips for other developing leaders in JCI:
"You should make use of the international possibilities provided through the JCI. This will broaden your views of the world and bring new aspects to your work as well."
Who?
Miika Kostamo, 40
Education: Bachelor of Business Administration, Master of Engineering
Work: Business Development Manager
Family: Senator spouse, 4 children, a dog
Current Chapter: JCI Vihti
Motto: "Mahatma Gandhi – "Live as if you were to die tomorrow. Learn as if you were to live forever."
Share on Facebook
Share on Twitter
Share on LinkedIn