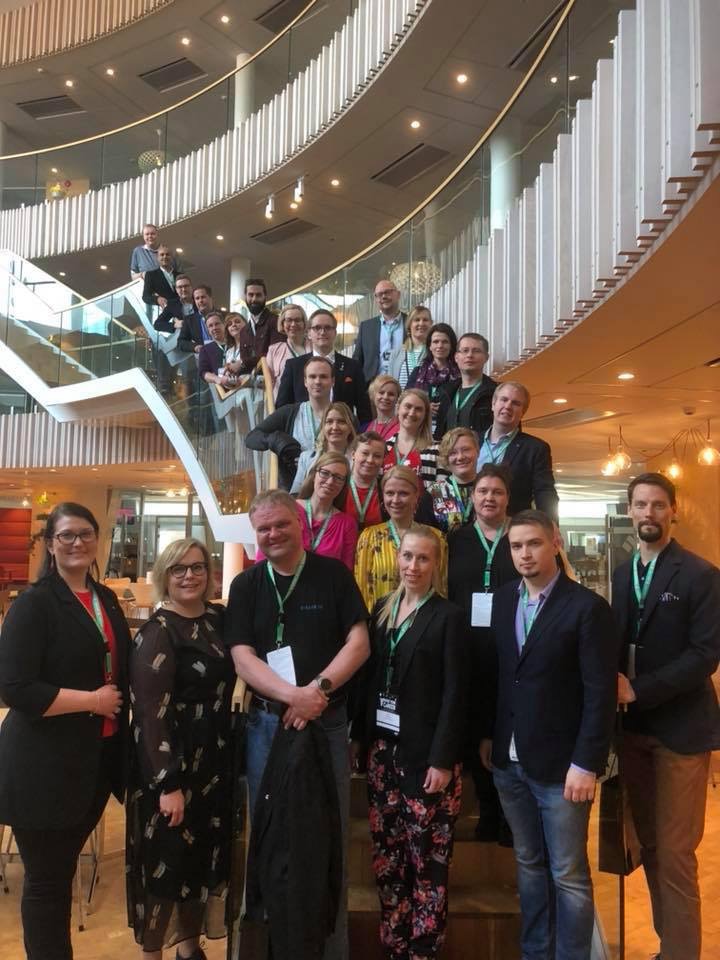 WE'RE LOOKING FOR A PROJECT LEADER
JCI Finland's International Business Skills Academy is a new platform for developing international working life skills through e.g. trainings, get togethers, keynotes, company visits and webinars. The project leader together with EVP International 2019 Jarkko Sipiläinen will compile the final content.
Are you the project leader we are looking for?
If you:
are interested in project management and broadening your networks,

have a good understanding of skills needed in a multicultural and multinational working environment,

have knowledge and inspiration to develop the structure of the Academy (originally launched in 2018),
then you could be the person we are looking for!
JCI Finland's mission is to boost its members' success in working life. Globalization is getting stronger and reciprocity is increasing, hence international skills and social capital are becoming more and more important. The aim of this Academy is to provide tools for young adults to get ahead in working life by learning valuable international skills and getting insights into how to use JCI's global network in business.
Interested?
Send your application and your vision (in English or Finnish) for the Academy by 9 November to EVP2018 Michaela.
For more information and sparring regarding…
… next year's Academy: EVP2019 jarkko.sipilainen@jci.fi / tel. 040 700 8161
… this year's Academy: EVP2018 michaela.palmberg@jci.fi / tel. 040 840 1770
Share on Facebook
Share on Twitter
Share on LinkedIn